Fully Insured Removalists in Melbourne, Brisbane & Perth
Leave your big move up to the professionals at Fragile Removals
Fragile Removals is one of Australia's leading moving companies, offering reliable and affordable services to residents right across the nation. We fully understand how stressful the process of moving can be, on a large or small scale, and as such work hard to make sure every removals job we complete is as hassle-free for our clients as possible. Fragile Removals – Removalists Melbourne Brisbane & Perth.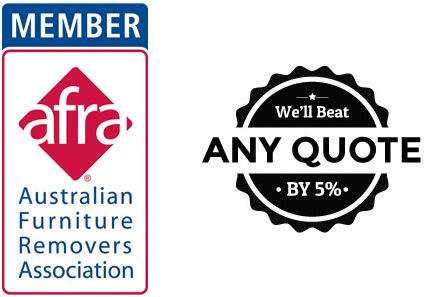 We operate in Melbourne, Perth, and Brisbane, offering the following services:
Home removals
Office relocations
Interstate removals
Packing box hire
Storage
And more!
To hire removalists you can trust to take care of all your moving needs, call Fragile Removals on 1800 500 584 today, or use the form above for a FREE moving estimate!
Here are six reasons why you should choose Fragile Removals to help with your relocation needs:
Stress-Free Home Removals
Moving home, whether it's just around the corner or across the city, can be stressful to manage especially if it is your first time doing so. You can do it the hard way on your own or the stress-free way with Fragile Removals.
As an AFRA-accredited company, we can assist you with your relocation no matter how short or long the distance may be. Our moving staff are trained to know how best to help you in every step of the moving process. With the variety of moving options we offer, you can be sure to find a cost-effective package that will suit your needs and budget.
You may need to consider a lot of things that require the expertise of professional movers. Perhaps you have Large or heavy, fragile or expensive furniture that may be damaged if not protected and moved correctly. How will you pack and protect your television, computer monitor or large painting? Or the frond of your stainless steel fridge. An expensive home appliance or a lounge suite will usually cost more to replace then to hire our professional service.
Fragile Removals can provide the services to transfer these items safely without leaving any dent or damage.
Organized Office Relocations
If your company is moving its office, the task is not as easy as it may seem. First, it must be done in such a way that will cause minimal disruption to the business operations. Hence, all office furniture and equipment, including computers, company file storage units, desks and chairs, cannot be moved all at the same time.
Fragile Removals has done many office relocations before and has been a reliable partner in coordinating the transport of the required office items. Our company staff will make sure that the move will be as organized with the minimum disruption as possible for our clients.
Second, office moving means that there will be sensitive files and documents involved. Fragile Removals is committed to maintaining the confidentiality and security of such documents. Our company hires only police-checked staff and trains them in the proper handling of delicate company documents. We will make sure that only authorized people will be able to handle such important items.
Moving Across the State Efficiently
Moving home to another state is a much more complex task than a local relocation. Goods are much more susceptible to damage in long distance removals due to the constant movement of the Truck or train, some backloading removalists will wait until they a have full loads and will delay departure or arrival times, interstate removalists also need to be able to store goods at both ends should your circumstances change or your new home is simply not available yet.
Thus choosing the right removalists for your interstate removal is paramount.
We relocate around 30 families across Australia every week, our interstate movers are ready to take from your hands the difficult tasks involved when moving. They specialize in packing, loading, inventorying, storing and unpacking all belongings. So you can relax and rest assured your items will arrive at your new home safely and placed where you want them to be.
Our clients are usually amazed at how smooth the moving process had been – no damage on walls or doors. That is how careful we are in providing the best professional service.
Professional Packers at Your Service
The most daunting task of moving your home or office is the packing of all the items you wish to bring to your new location. It can take many days and even weeks just to sort and organize things in boxes. It's not as simple as tossing things inside a box because you need to consider how to fit the goods inside the box without damaging them. How do you move them without breaking them? Remember to consider the cost and effort to replace items.
You can opt to have this daunting task done by professional packers like Fragile Removalists. Our trained movers know the right way to pack different items not forgetting the need to label them properly to make unpacking and reorganizing really easy for you later on. Packing heavy stuff is also not a problem with the use of proper tools and lots of experience.
Secure Optional Storage Solutions
Sometimes, in the process of moving, you're pressed to leave your old place sooner than planned. This triggers the need to bring your belongings into temporary storage while waiting for your new place to be ready for occupation. You would definitely want a storage facility that is secure. It must be free from dust, dirt and vermin to be sure that your stuff will not be damaged. Having insurance coverage of your items is also a good thing just in case something goes wrong.
Fragile Removals offers secure storage space that is just the right size to accommodate all the stuff you have. And when it's time to finally move into your new place, you can opt for a door-to-door delivery of your items. No need to go to the storage facility to pick up and transport any of your belongings.
Professional, Reliable & Affordable Removalists
So to get a professional, reliable moving service, get in touch with Fragile Removals today and get a free quote. We are extremely competitive and affordable on price and we pride ourselves in providing the best service at the most affordable moving rates.
Give us a call or fill out the quick quote form and contact Fragile Removalists today – for any type of move locally or interstate anywhere around Australia.
Fragile Removals & Storage Offices
Brisbane: 105 Hill Road, Runcorn, QLD –

4113

Australia

Perth: 68 Barberry Way, Bibra Lake, WA –

6163

Australia

Melbourne: 72/95 Napier St, Fitzroy, VIC –

3065

Australia
Phone: 1800 500 584

Fragile Removals
Rated 5 / 5 based on 92 reviews on WOMO. Review Us On WOMO