Removalists in Sydney, NSW
WHY choose
Fragile

over other removalists Sydney has to offer.

In order to relocate households successfully, efficiently and without causing any damage to goods. Furniture removalists need to be trained, the trucks need to hold all the necessary removals equipment and have walk on ramps or tail gate lifts. The furniture removals company in Sydney needs to hold the necessary insurance (Cargo, public liability, carrier legal liability, work cover and goods in care custody and control policy).

We train and police check our removalists periodically. As part of AFRA (Australian Furniture Removers Association) we are required to hold all the above mentioned insurance policies and our trucks and depots are inspected yearly. All AFRA accredited removalists in Sydney will undergo this.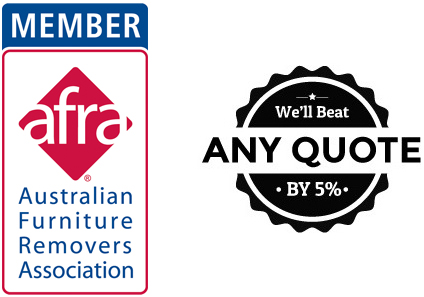 Truly some removalists has are proficient in preforming the service. But what about customer care? Pre service, on day and post removals communication is essential to take the stress out of removals Sydney or state wide.

We put our customers fist!  Happy customers generate more business via word of mouth and by posting their reviews on review websites. In order to make sure this aspect of the service is well catered for we use a sophisticate CRM (customer relationship management) booking and management software to insure we are always well informed and organised. Our trucks have tracking devices so we can better predict arrivals and completions times.

Would you hire an unregistered builder of plumber to preform work for you?

Why hire Furniture removalists what aren't endorsed by AFRA?

If you want a fast, reliable, professional, insured and accredited removalists based in Sydney, call us today on 1300 857 696 for free of charge, no obligation quote.

Fragile Removals Sydney

2/2 Greenlees Avenue
Concord
Sydney NSW
2137