Top Moving Tips
Moving to a new home is difficult. Having a lot of things in mind tend to make you forget or overlook what you need to take care of.
Hiring the help of trained removalists who know exactly how to pack and move things makes this undertaking less stressful. In addition, take note of this list of to-dos that people often disregard. If you do these, it can move and settle down in your new residence with less hassle. House moving companies are experts in advising you on what your options are when you move.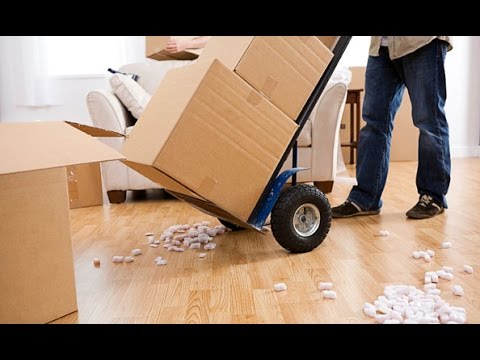 1. Change your address two weeks before moving. You need to inform the post office and other businesses, like Amazon, your bank and subscriptions, of your new address to ensure that you still get your mails and packages. Settle the current utility bills and inform the provider that you are moving so you will be cleared of future charges.
2. Take a photo before disconnecting the cables of TV, computer, stereo and other electronics. It's up to you if you would like to do this or not. But it helps you to set up the system again in your new home if you have a visual of how it was set up before.
3. Pack what you need for the first night of stay in your new home in one or two boxes. These might include some food and basic supplies for the kitchen, a few set of clothes and supplies for personal hygiene. Being prepared with these items means that you don't have to open up boxes right away to find what you need.
4. Visit and clean your new home before the move. If you have time do this, it will help make settling down in your new home faster. You can put the big furniture and other items right where you want them, while you have the needed manpower, without worrying about cleanliness.
5. Get a sitter for your small children and pet. If you think you'll be too busy to watch over your children, it's better to bring them to a sitter. They will be safe there and will be out of the way while the men are moving your things. You can do the same with your pet.
6. Defrost your refrigerator and freezer one day before moving. This will give you enough time to clean up your refrigerator and empty the water from the drip trays.
7. Ensure there's enough space for parking the moving truck near your home. It is easier to load and unload your belongings when the moving vehicle is parked very near to your old home and new home. Besides, the removalists might charge an extra fee if the moving vehicle is parked far from the house.
8. Don't neglect the weather. If you're moving during summer, you could schedule moving at an earlier time. If it's rainy, make sure to bring with you rugs and plastic sheets to shield your boxes from the rain.
This is not an exhaustive list of packing and moving tips. You can get to know from your professional removalist, particularly the dos and don'ts on items you can or can't move like potted plants and dangerous goods.