Is Storage A Moving Issue?
Most people who are moving home acquire extra storage space either before or after the move. It's a different situation for different people.
Sometimes, the new house is not yet ready when the time is up to leave the old house. Things have to go somewhere while waiting in between moves.
At other times, the new house is small and there are things that do not fit in, but the owner does not want to throw them away for some reason. The next best thing to do is to keep them in a safe place.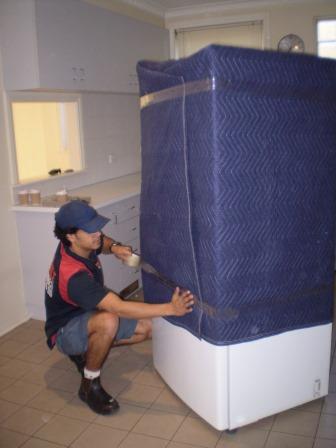 Storage Options
So, what are the available storage options? Are there services that go together nicely with removal services?
Mobile Storage
There are movers in Melbourne that also offer short-term and long-term storage. They deliver a mobile container to the client's place and he fills it with his packed belongings. He can also hire professional movers to pack and load the container for him. There's no need to hurry or be stressed because the container can stay in the area until it is ready to go.
When done, the company drives the mobile container to the place of choice by the client. If the owner opts to store the items first in the company's storage facility, that can be arranged. Later on, the company can deliver the container to the new location upon request.
This is a good two-in one solution to your moving needs. You don't have to coordinate the moving and storage separately. It is less hassle and less time constraints for you.
Self-Storage
The other option is to rent a self-storage unit. Use a truck or van, load it with your possessions and unload them in a self-storage unit. You can keep them there until you need them.
What's good about this option is its flexibility and accessibility. You can choose and pay for a small or big space depending on the amount of items you want to store. You can also have climate-controlled unit if necessary. Moreover, you can access your things any time during the facility's operation hours.
A downside of this option is you have to take multiple trips to the self-storage facility to drop or pick up your stuff. It's a separate effort you have to spend time on aside from the move itself.
Whatever storage option you choose, it would most likely depend on your moving timeline and the particular situations you need to deal with. Rest assured, there are services that would suit your need. Ask your removalist for their recommendations.
Fragile also operates out of Perth. If you are moving to or from Western Australia – contact us or check out our Removalists Perth page