DIY House Move – Is It Worth It?
DIY projects are trending today. Many people like to DIY because it saves money, it boosts creativity and it is somewhat fun.
But DIY fun isn't the same when you're talking about moving. There's a lot of work involved. It can skyrocket your stress level and it can hurt your back.
I understand that you probably don't have the budget to pay for professional movers. But if you make a breakdown of costs, you could end up adding just a little more to your DIY move expenses and you could already afford professional removal services.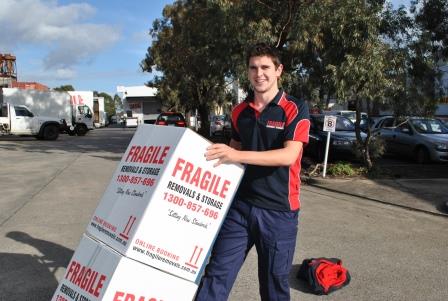 The costs of a DIY move
Just because it's a DIY move, it doesn't mean that there is no money involved. You could actually end up spending more if you don't know what you're doing.
The obvious costs that you need to pay for include the packing supplies and moving vehicle.
Packing Supplies
Of course, you can look for free boxes, just be sure that they are durable and clean. You need lots of boxes and you still need to buy packing tapes, marking pens, labels and wraps.
Be sure to practice the proper packing of your items. If not done right, it's possible that you will have many broken or damaged items when you load and unload the boxes to and from the moving van. The money you spend to replace the broken items is considered as moving costs.
Moving Vehicle
The other major expense is the moving van or truck. The price often depends on the date you're moving, the number of rental hours/days, the size of the vehicle, the travel distance and the location.
You also have to decide whether it is cheaper to rent per hour or per day. If you have a lot of belongings that won't fit in the van, you would have to go back and forth a few times, so factor in the mileage expense.
Be sure to ask quotes from several companies, because the price difference can be significantly high.
Hidden Costs
Aside from the expenses mentioned above, there are other extra expenses you need to prepare for. If you're asking the help of family and friends, you need to provide for snacks and meals. If you have many people coming over to help, the cost can add up.
Many who have tried a DIY move in the past, decide to hire professional removalists the next time you are moving home. Why? It is because when adding the value of time and effort into the cost of the move, it's almost the same as when hiring movers or renting mobile storage.
Be sure to check out Fragile's services – we have offices in Melbourne, Perth and Brisbane.