Watching The Budget When You Relocate Your Home Or Office
When talking about moving, it's inevitable to talk about money. You need to spend cash on things including mortgage fees for the new house, repairs of the old apartment, and removal fees.
If you have a tight budget, you sure could use some help on cutting costs. Here are seven ideas that you can employ to make sure that you don't break the bank.
1. Lower mortgage
Mortgage contributes a big amount to your expenses when moving. So, try your best to find a good deal by shopping around for affordable properties. Compare total costs, including interest and fees, to get accurate values.
2. Utility Bills Savings
The cut-off date of utility bills varies. If you will be moving in a week or two, check your bills and see which ones you can cancel already to avoid being charged the full amount next billing.
Moreover, take this opportunity to scout for a more affordable utility provider for your new house.
3. Garage Sale
If you possess a lot of stuff, think about having a garage sale. You earn a little that go towards the moving expense, at the same time, you will likely reduce moving costs if you have less things to move.
4. Flexible Moving Schedule
If you can be flexible, book your move during a less popular time. Moves are more expensive on the last and first days of the month as well as on weekends. Finalize your booking at least six days in advance to ensure your slot.
5. DIY Packing
To reduce your moving costs significantly, do your own packing. The add-on fee of hiring removalists to pack your possessions is quite high.
Save money by getting plenty of boxes for free from friends, liquor stores or supermarkets. Pack your things little by little each day until your move, so you will not be forced to haphazardly pack your belongings when you're out of time. Mindless packing can lead to many broken or damaged goods.
6. Ship Your Books
It is cheaper to ship books than transport them via the moving van. This is a good option if you don't need your books right away. Delivery can time take time.
7. Load Your Own Vehicle
Maximize the space in your own car. If you can load it with some items, you will leave more space in the moving truck to load big items.
Consider putting these seven ideas to work and cut down your costs when you relocate to your new home in Melbourne.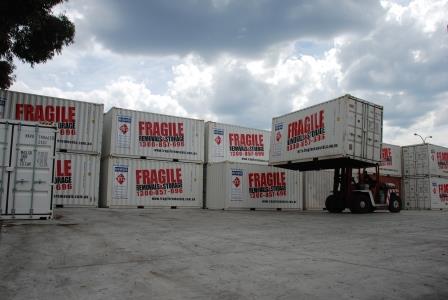 It's easy to quickly make your previous residence a memory once you're all settled into your new place, so it's best to take care of minor issues before leaving the old place. Retrieve the original move-in condition checklist to determine what items need attention. If the carpets are stained, rent a rug doctor or hire a professional removals company to come in. Ask the leasing office about paint shades to fix scratches on the wall (if they assess a fee for that), and fill nail holes with spackle, toothpaste, or small pieces of white soap.