Top 5 things to remember while moving
Relocating can be a frantic time for you and your family remembering details is important in order to make everything go smoothly. The tips below will help ensure that you will avoid unnecessary dilemmas.
1. By going to your new location and taking measurements of areas such as, refrigerator, bed frames, sofas and tables. You can prepare for what problems you may encounter, there's nothing worse than hiring a company that transports your fridge to find out that it doesn't fit. If you know a space will cause issues, you can either sell the item or replace the item with one that will. Sometimes space is limited and getting items with even the most experienced Fragile removalists is impossible, keep in mind certain items that cannot be taken apart which might cause issues while moving. If a certain item was difficult originally getting into place, its important to remember how it was brought in which will make the job of getting it out that much easier.
2. Transporting items that are small enough to fit into your vehicle without too much difficulty, will enable you to save money when hiring a company to organize the relocation. Hiring a company to lift small items that take up time is very costly, especially when you're able to do that yourself. If you're hiring a company to aid in your relocation you can prepare your own vehicle with items to move and unpack those when commuting to the new destination. This might look like a small task to do, however you're able to save money and time on the total move overall.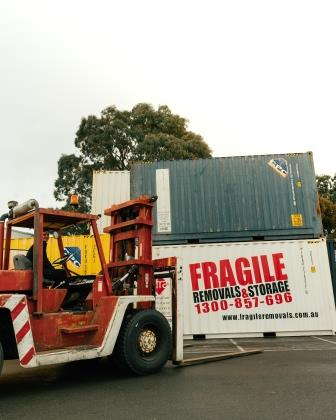 3. Put everything you can into boxes you already own, or purchase crates from places such as a thrift store. These places can sell them at extremely cheap prices which will help you from having to handle loose items and enable you to coordinate your move with greater ease. Keeping large boxes from items you have purchased in the past is a great way to prepare for a future move by not having to acquire as many boxes.
4. Avoid using large bags to transport your items between destinations. Not only will you struggle to transport these bags due to the size and weight, but also will in most cases tear and rip in the process. Try to either use smaller bags or containers to avoid over straining yourself, and you will avoid cleaning up an unnecessary mess in the process.
5. Keep all cords to electronics in a separate container from everything else. By having all of your cords and cables to electronics in a separate box/container you'll be able to avoid confusing yourself as to where everything is. Having the problem of going through all of your boxes for one specific cord which is important, or having to replace cords that are to important electronics can be very expensive.
The above tips are often forgotten, by making a list and remembering to do certain things you'll be able to save time, money and stress during your relocation. Remember that planning and preparing the move is a lot more tedious than you may think.